Hey all,
I hope everything is going swell! I've been on a study break from University for the last two weeks but I haven't really been up to much studying :S Anyway I finally just made a
Facebook fanpage
for the blog - so check it out if you want to stay updated and see a bit of what goes on behind the scenes of the blog :) send me some love by liking my Facebook page if you please :) xxx
Anyway here is another little instagram recap of the recent happenings of my life....
xxxxxxx
1. Beach hangs at Noosa with some cute critters
2. Fruit + Yoghurt + Muesli is my favourite all round breakfast. This take from Campos in the Valley was particularly delicious!
3. Hanging with Tasfia's anatomical skeleton skelly, sporting her fave bomber jacket by Antipodium
4. A new addition to my forever growing Romance was Born collection with
Molten Relic
cuff, ManiaMania necklace, Provensen shoes.
5. Beautiful new treasures from the
Molten Store
6. The (attempted) feast Tasfia and I cooked up for our dad on father's day.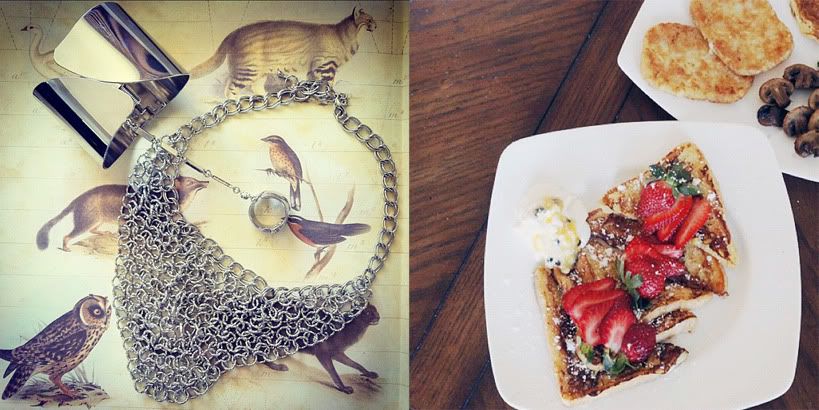 7. Wearing my catituttude Antipodium outfit to uni one day with my Miu Miu sunglasses and assorted stationary
8. With my favourite girlfrenz - Emily and Anastasia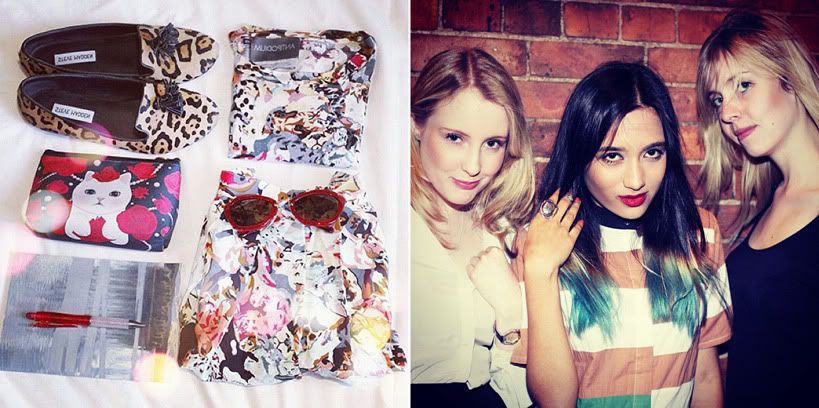 9. Soaking up the sun in Noosa
10. Cute treats from the chocolateer outside David Jones in the City
11. Montrously good uni lunch from Burger Urge
12. Me in my favourite A line skirt by Josh Goot
13. Animal print outfit - Zara shirt, August street skirt, Karen Walker x Beau Coops, Maniamania cuff, Michael Kors watch
14. Us behind the scenes of an exciting project we recently worked on :)
15. Delicious pancakes Tas had in Noosa
16. Tas's uni outfit from this week; Antipodium Freudian blouse, Ksubi Alberque shorts, Cheap Monday boots, Ksubi sunglasses, Marc by Marc Jacobs laptop case, Michael Kors watch and Kenneth Jay lane necklace.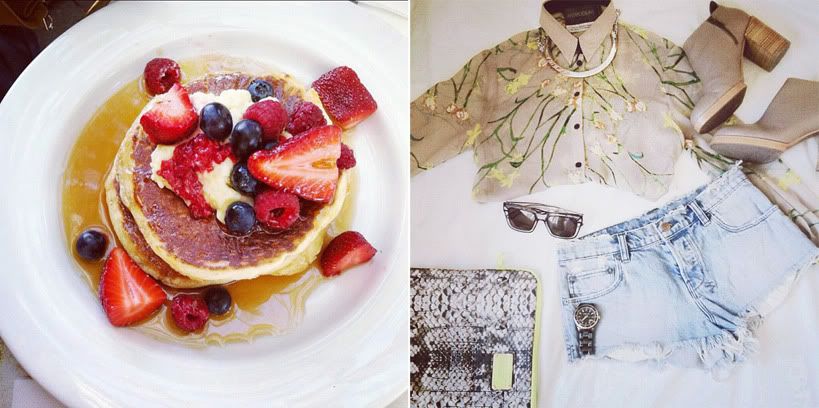 17. Delish cupcake from Poppy Cakes and Tasfia's sick rings from the
Chase Dakota
and Estelle Deve
18. Twin selfie
19. Jewels by
Molten Relic
and Maniamania, Miu Miu sunglasses
20. Tasfia pre-Grill'd burger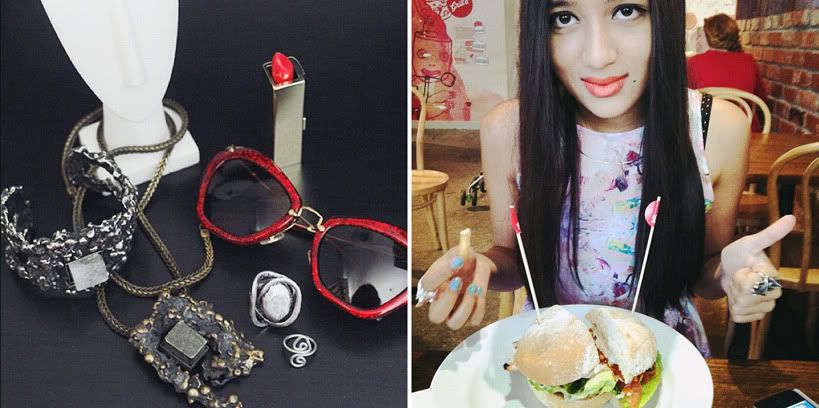 21. Plan of action for a lazy Monday morning at home - My favourite cosy Acne sweater, a delightful read, hot chocolate and my newest obsession - anzac biscuits!
22. Afternoon tea treats with my family: my favourite caramel mud cake and angel cupcake
23. Tasfia at the seaside
24. Divine divine hot chocolate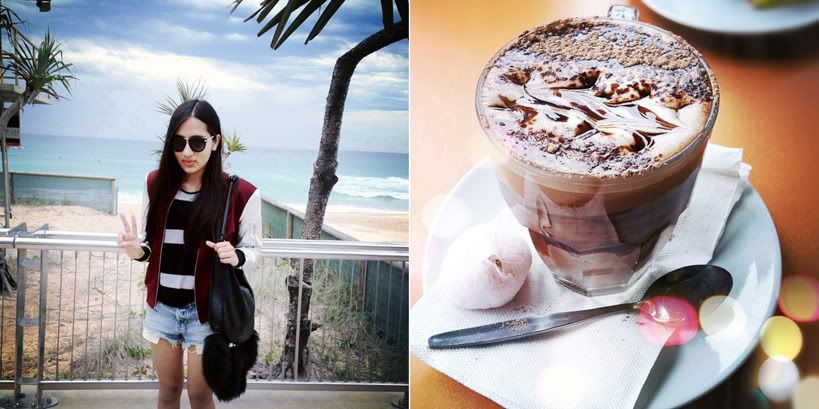 25. My beautiful Sara Phillips aerial print skirt ;)
26. The seaside - one of my favourite places to be in the warm weather! I've already visited the beach four times in the last 2 weeks and I plan on going again as soon as I can...