Here are some photos from a day spent catching up with and generally frolicking about with lovely Emily...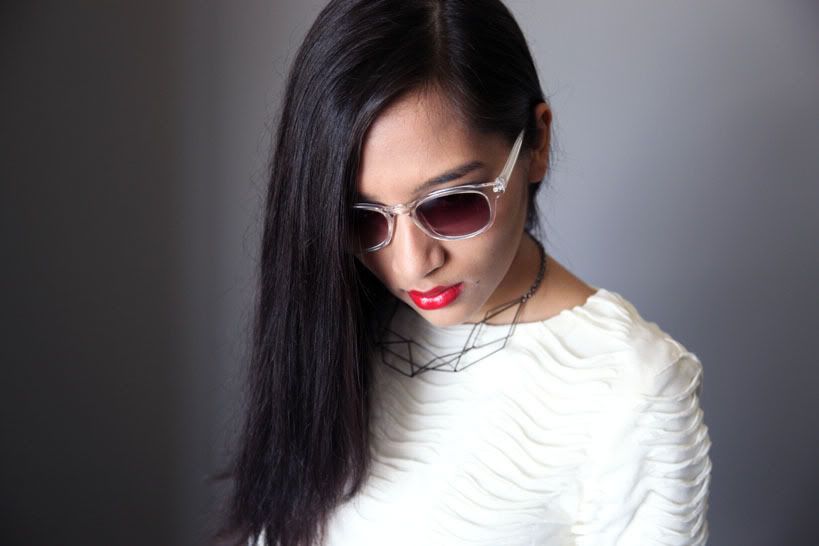 Double divine fondue from Max Brenner...
Me wearing a Holyn two-toned borderline shirt?/dress? I'm not sure... well anyway I assumed it was a dress seeing as it was so so hot!
In the Obliteration room of the Look Now, See Forever exhibition by Yayoi Kusuma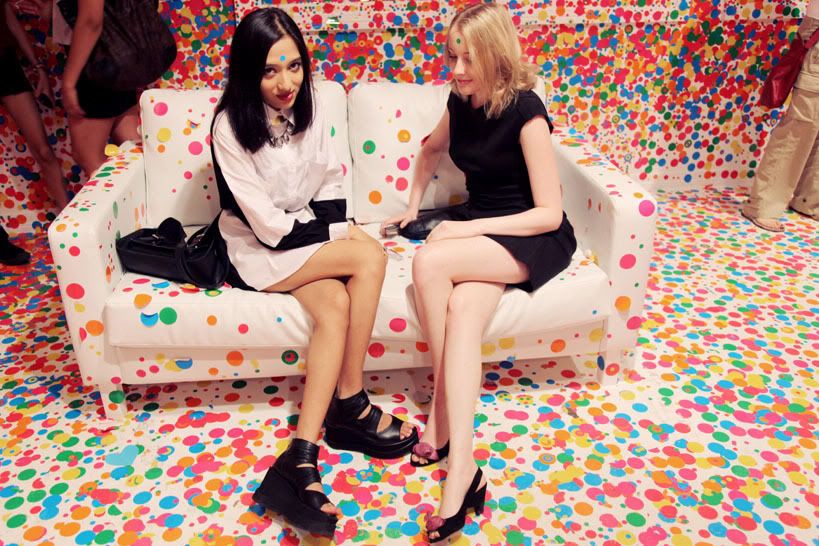 Tasfia thirst quenching with the aid of lemonade... wearing a Trois top, Arnsdorf shorts, Stroma sunglasses, Maniamania ring + assorted others, necklace from Korea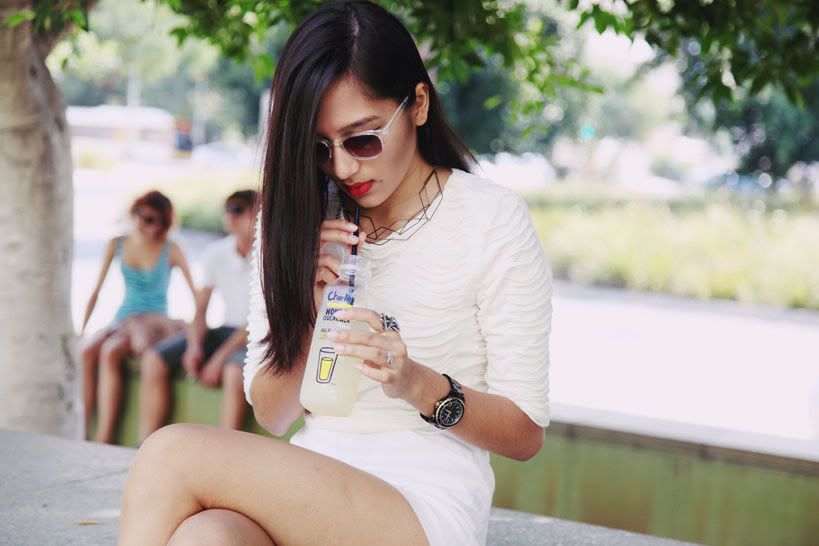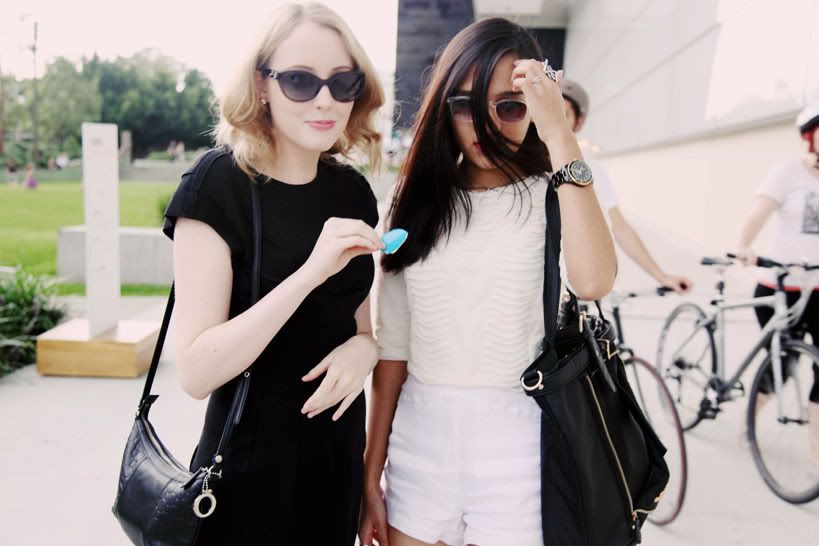 Details on Tasfia: Michael Kors watch and bag from Japan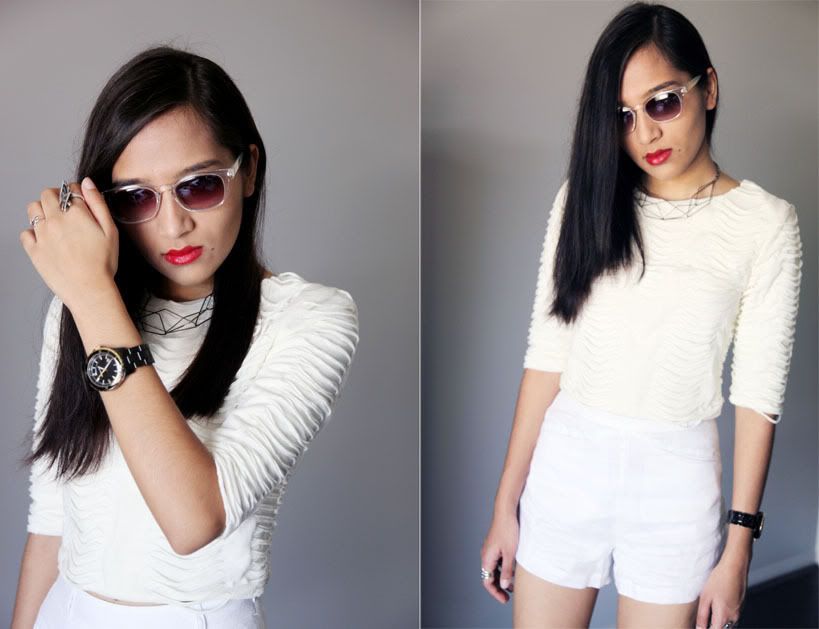 Emily in her beautiful new Chanel sunglasses...