May 22, 2011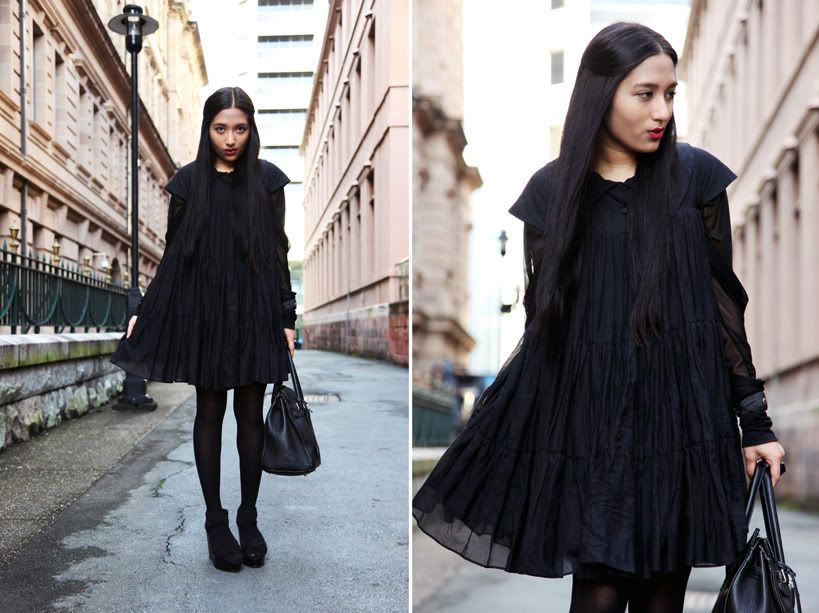 I'm wearing:
Gail Sorronda
Theory dress
Tasfia is wearing:
Friedrich Gra
y
dress,
Friedrich Gray
leather vest,
Deadly Ponies
bag.
May 14, 2011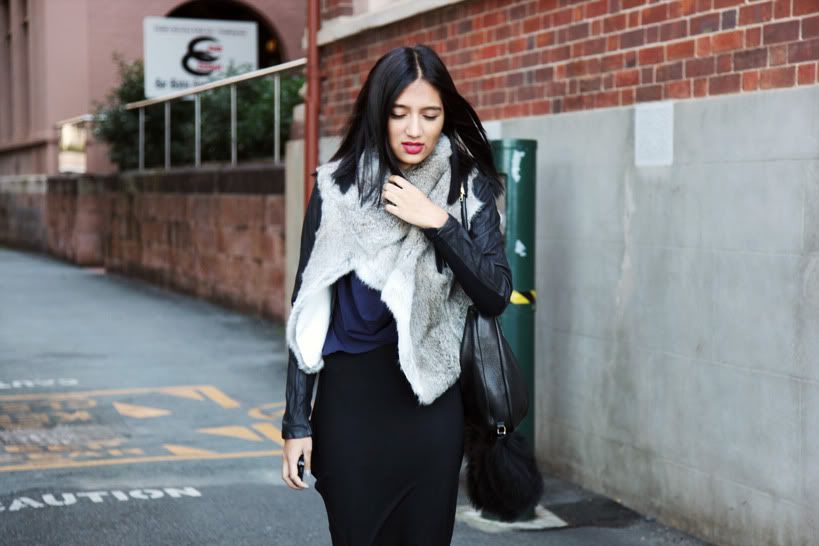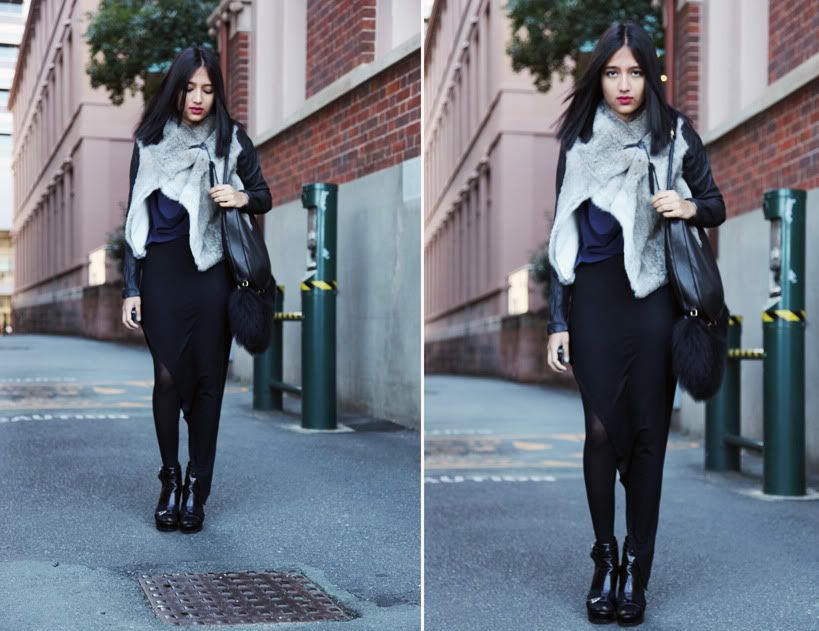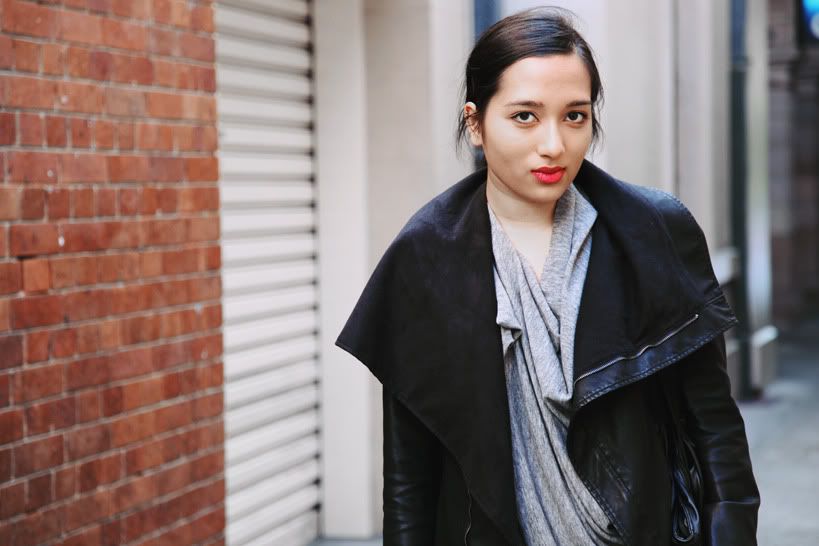 Tasfia is wearing: Eighteenth asymmetric maxi skirt, Garth Cook top, Claude Maus leather and rabbit fur jacket, Deadly Ponies bag, Camilla Skovgaard Shoes.
I am wearing: Therese Rawsthorne Pants, Garth Cook top, Fort84 leather jacket, Topshop shoes.
Despite this sounding rather cliche and also rather lame, this week, although it was a dreadfully tiring one in terms of University work... it was a rather pleasant one for our wardrobe. Tasfia finally picked up her Claude Maus lay-by which she had been waiting to collect until it became sufficiently cold and finally bought the Deadly Ponies Bag she has been eyeing for weeks. My most anticipated sample sale of the year was also on this weekend. Also, the Eighteenth asymmetric maxi skirt which I've been eagerly awaiting arrived. It is one of the most versatile and comfortable items of clothing I own and it is perfect for this autumn-winter transition occurring at the moment. It is from one of the coolest online stores around, called I don't like mondays which stocks the most interesting labels around like Alexander Wang, Barbara Gongini, Odeur and Obesity and speed. It also has a lovely collection of jackets available there at the moment and the nicest heels by United Nude. Sadly I'm so cash deprived the moment but now I definitely know where I'll be spending my next allowance on :)
May 1, 2011
I am wearing: Emma Rea dress, Therese Rawsthorne dress (underneath)
Tasfia is wearing: Staple jacket, House of Ezis top, Soot. willow slouch pants.
An unprecedented unfortunately warm day - we ran a few errands, picked up a lay-by and had a nice lunch together as our last free day before we return to University this week.