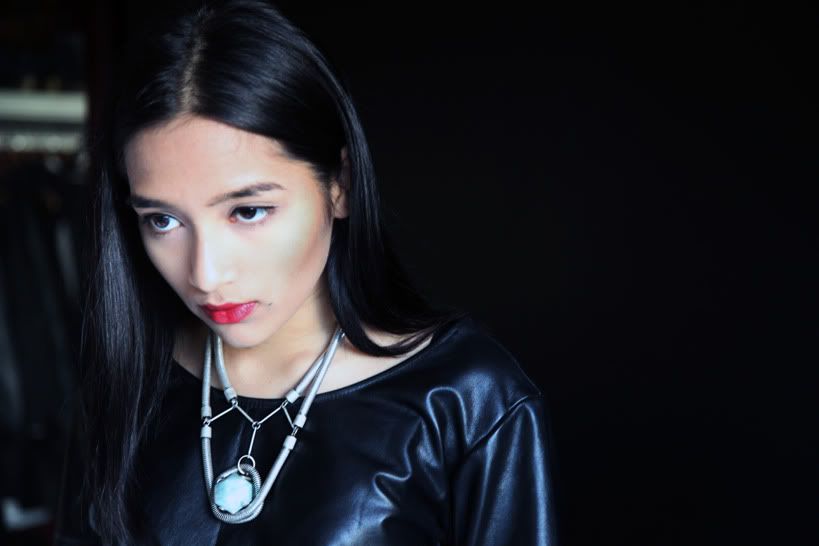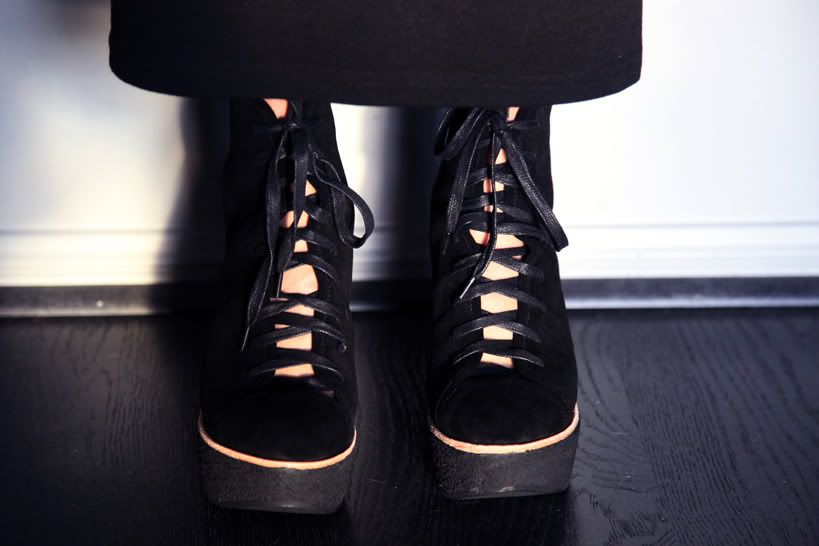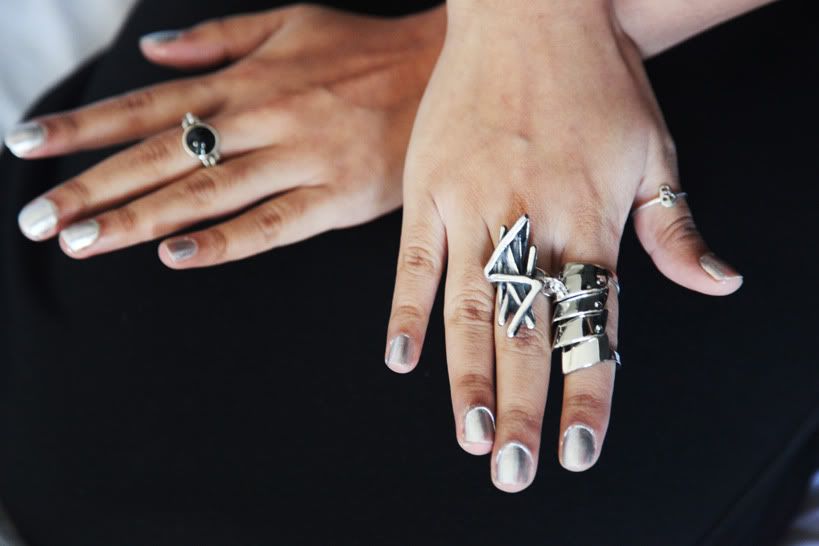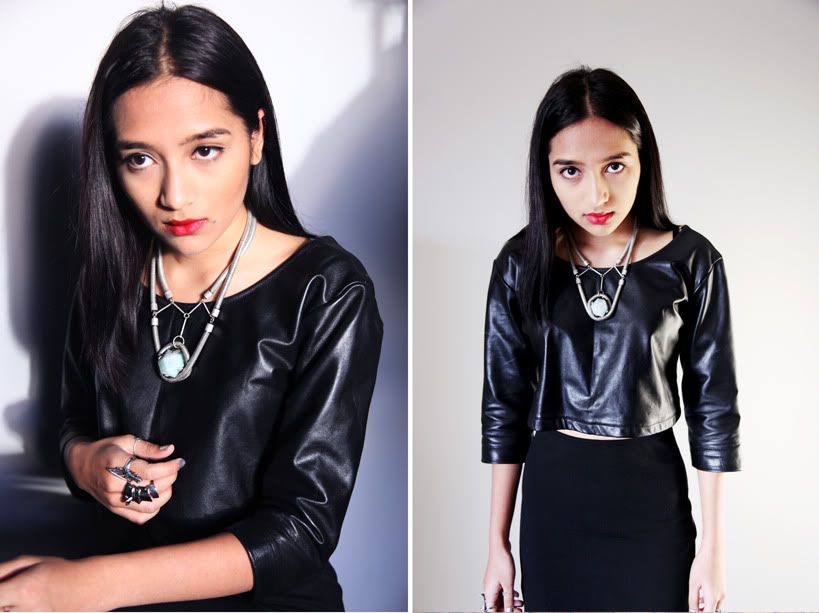 Tasfia wears: Custom designed/ordered leather top, Gary Bigeni Maxi Skirt, Beau Coops wedges, Maniamania necklace, rings by Maniamania, Vivienne Westwood and Erin Wasson X Lowluv and Karen Walker
Here Is a simple outfit Tasfia wore to University one day this week...
So sorry that I've been getting drawn right back to my old habits of seldom posting... I've been immersed in University work lately...
Recently Tasfia and I have been drawn to clothing with relatively simple, clean cuts and lines teamed with interesting jewellery...as you may've realised, Tasfia has been wearing this necklace ALOT lately, almost to its limits so we've made quite a few new purchases lately, including some new jewellery which I am looking forward to sharing with you soon...
x