While we were in Dubai, we stayed at a delightful hotel/resort called The Atlantis. It was built upon an artificial Island in the middle of the sea and half of built and submerged in the deep sea. Besides it being beautiful, my favourite thing about it were all the aquatic activities it offered such as scuba diving and swimming with Dolphins, Sharks and Rays. And so the majority of our time in Dubai was divvied up between either shopping or doing activities at the hotel...
Here I am just before taking a dip in the pool.
I am wearing an Alexander Wang dress
I purchased here in Dubai.
Some of my favourite ceilings in the hotel...
Tasfia wearing her We are Handsome swimsuit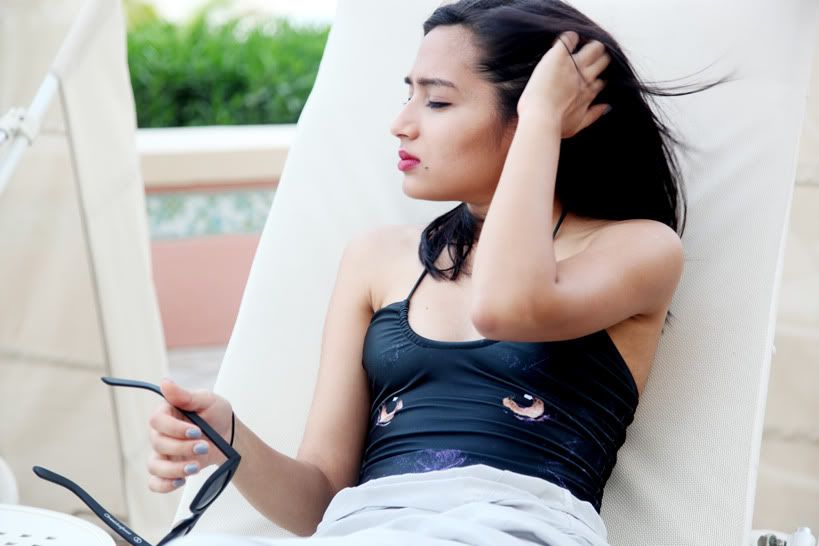 Hotel poolside/beachside...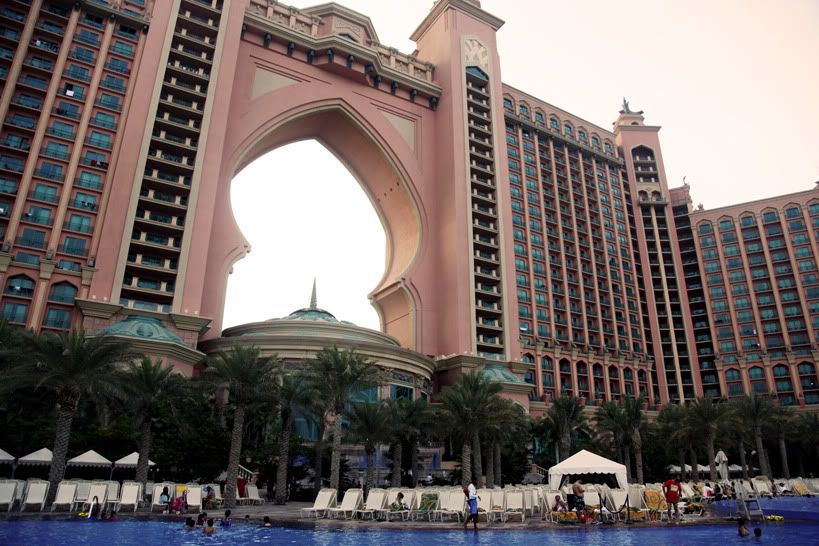 A better picture of my new
Alexander Wang dress
and I - I cannot wait to wear it back home where it is winter and layer it better...
My favourite breakfast restaurant - In it there are 15 or so different food counters like these, allowing you to eat just about any kind of food you could want...My personal favourites - the chocolate fountain and rainbow noodles...