Here are the three pairs of shoes I purchased during my stay in Dubai - all three I purchased on sale...As you may or may not have noticed, I have been in desperate need of new shoes for some time now. Brisbane has the poorest selection of shoes and so I never really purchase any while I am here and I am also somewhat apprehensive about how the sizing will turn out upon buying shoes online and so these three pairs were much needed...
1
.
Stella Mcartney
glass heel sandals
- I have been admiring these heels for some time now but was so very surprised to find these in store as I felt they were fairly popular and also from a couple of seasons ago... although they only had a single pair left and in my size too... So I suppose at times having large feet has its benefits too!... I cannot wait to take these out for a spin...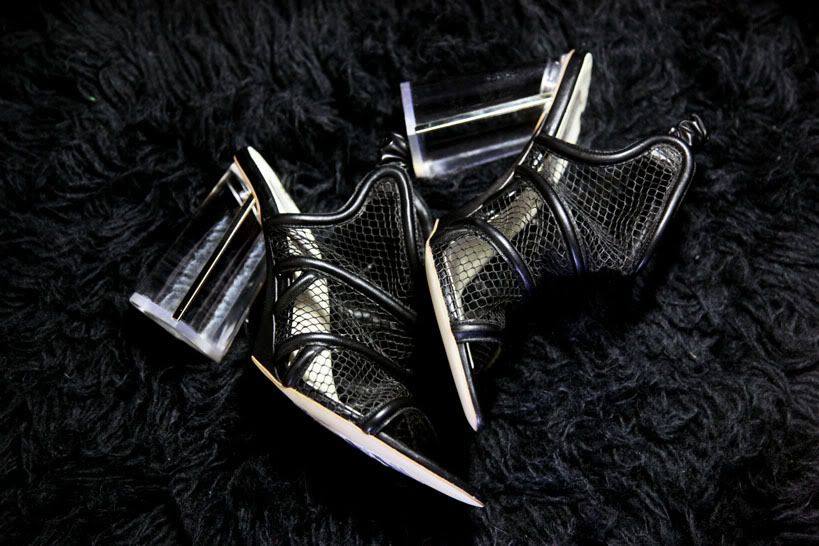 2.
Jimmy Choo studded sandals
- a basic pair of sandals for summer, mainly for Uni wear
3.
Stella Mcartney heels
- I felt drawn to their their clean, chic and minimal design as soon as I saw them...