I've been meaning to post more often but I've just been so busy. I intended to get some decent shopping done in Dubai but just about any decent potentially likeable clothing item has been by your mainstream luxury high enders like Givenchy, YSL, Celine, Chanel etc. and so have been excessively expensive...But fortunately there are fairly decent end of season sales on and so I have been able to make a few purchases which I probably spent more on than I have spent in the entire last 6 months combined (although thanks to my parents who were surprisingly generous on this trip:) )... I can't wait to share them with you soon! Below are some pictures way back from our second day in Abu Dhabi (before we came to Dubai) - It was so incredibly hot that we resorted to capturing outfit photographs on our balcony rather than in the infernal desert outdoors....
Tasfia is wearing:
Friedrich Gray
dress,
Camilla skovgaard
shoes.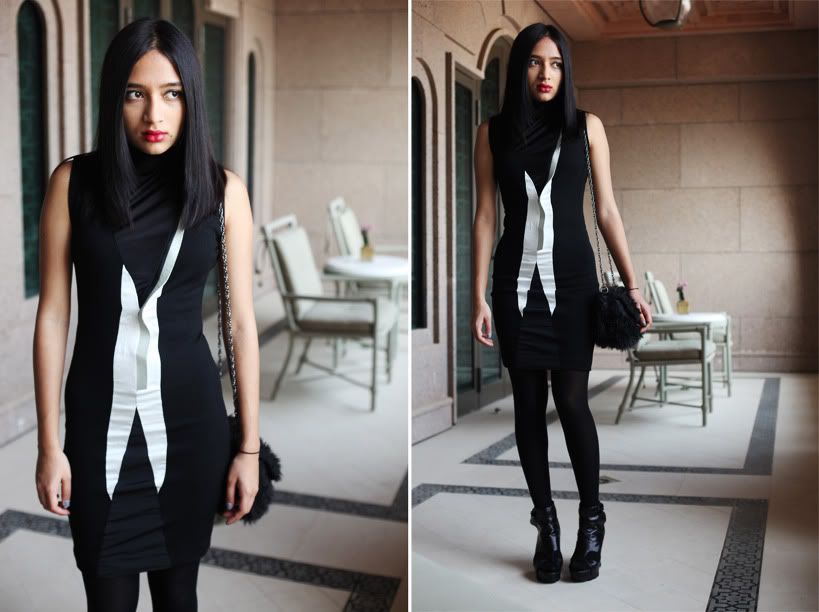 Breakfast is my new favourite meal...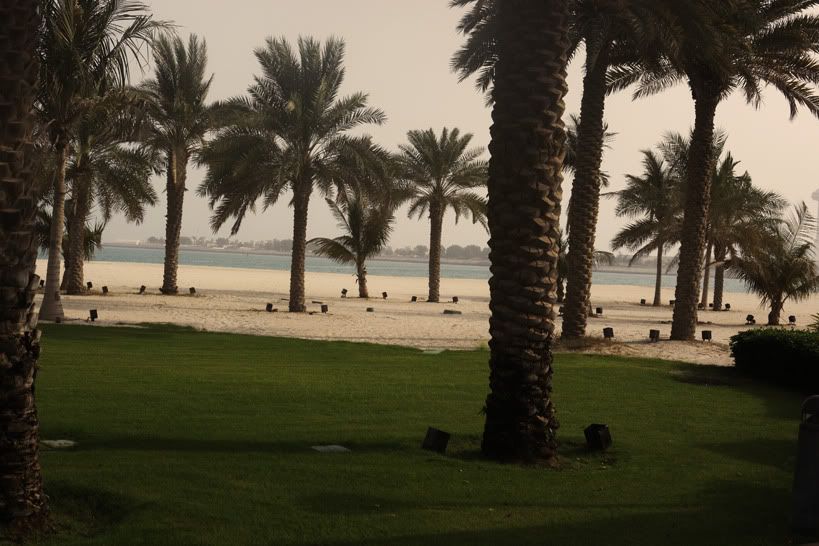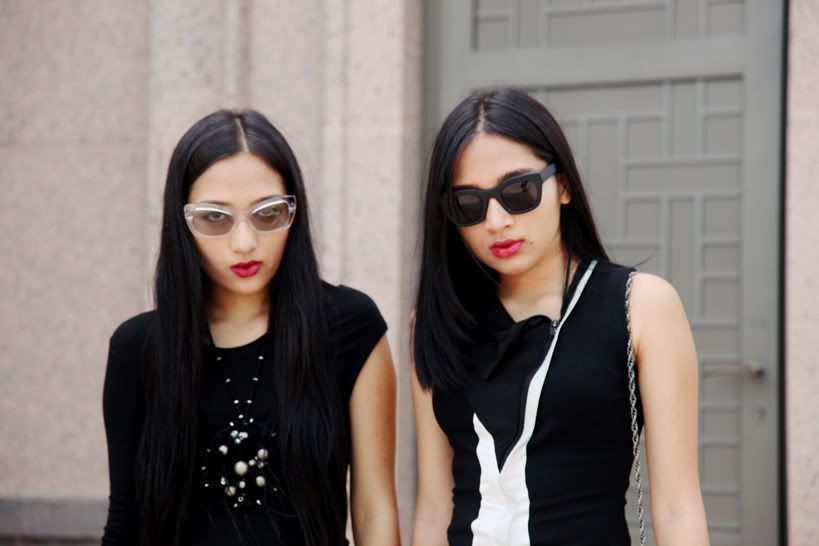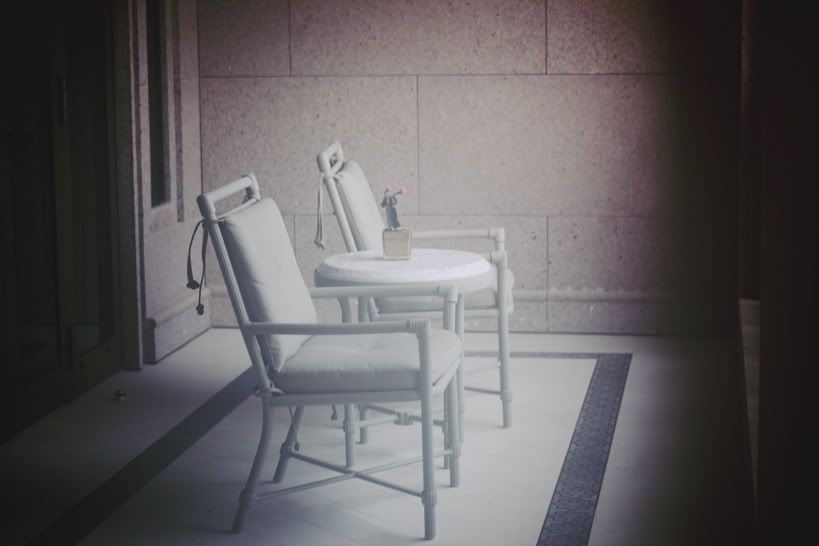 I am wearing an
Alexander Wang T
dress,
Sass and Bide
leggings,
Gail Sorronda
Necklace, rings by
Elke
and
YSL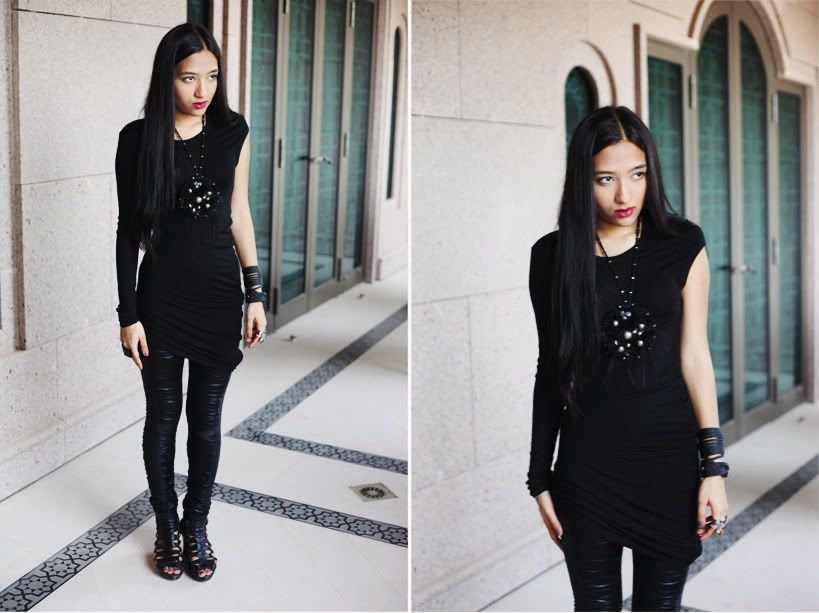 Our hotel from the front...I've been informed that this is apparently the hotel from the Sex & the City 2 movie. T'was so pretty.